Movement in the mechanical engineering sector
Cable assembly, cable chain systems and modular control cabinets
High-quality cable assemblies are essential to ensure reliable functioning of control and installation technology in the field of mechanical and plant engineering. They are also used in different sizes of dynamic power cable carriers. The same is true for modular control cabinet building. The LQ Group develops and designs complete modular electromechanical equipment for mechanical and plant process engineering. We assemble components into compact functional units for both machine control and installation applications. Modular control cabinet technology provides the basis on the control side, but when it comes to mechanical and plant process engineering we also supply ready-to-assemble systems.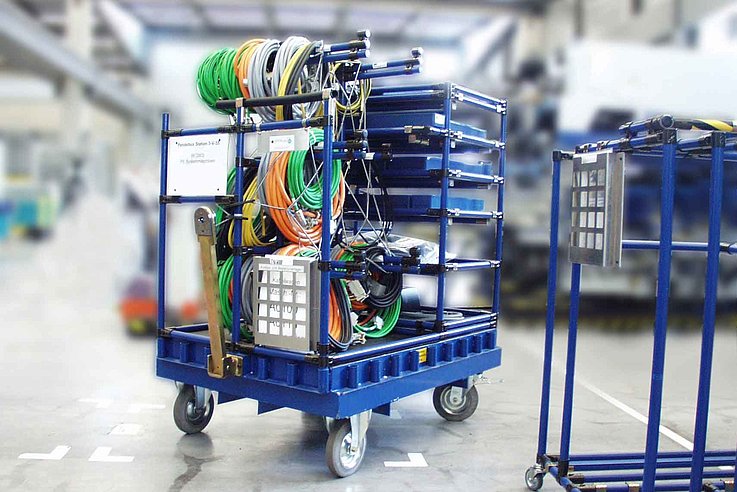 Cable confection and Cable assemblies
LQ ensures process-reliable provision of cables and cable assemblies. Signal and power cables are already fitted with suitable round and square connectors of varying sizes. All assemblies are 100% checked to ensure that they function properly. Innovative programmes ensure that the in-house order processing is of high quality.
Cable confection and Cable assemblies
As a system partner for building and assembling cable carriers, LQ offers solutions that range from simple carriers to complex multi-axis systems with up to 40 metres of travel. Everything in the overall package revolves around the movement of your machine – from analysis and project planning to delivery. Punctual on-site installation on a just-in-sequence basis or systems that are ready to install and can be fitted in very little time are available upon request. A round-the-clock on-call service and rapid delivery of replacements are also available.
Cable chain systems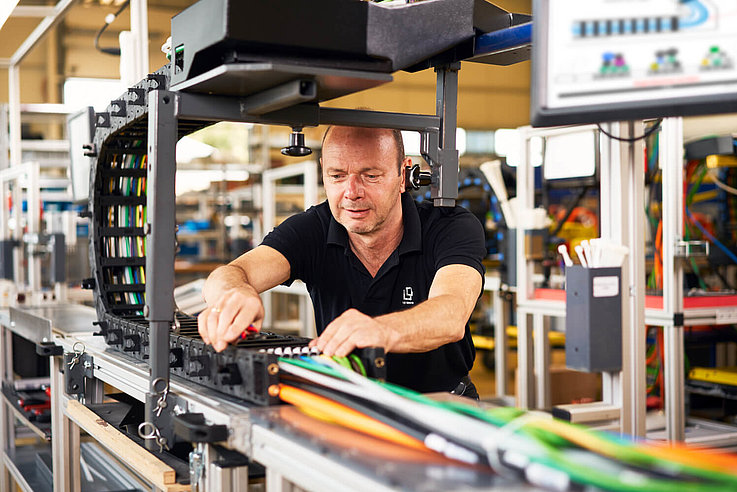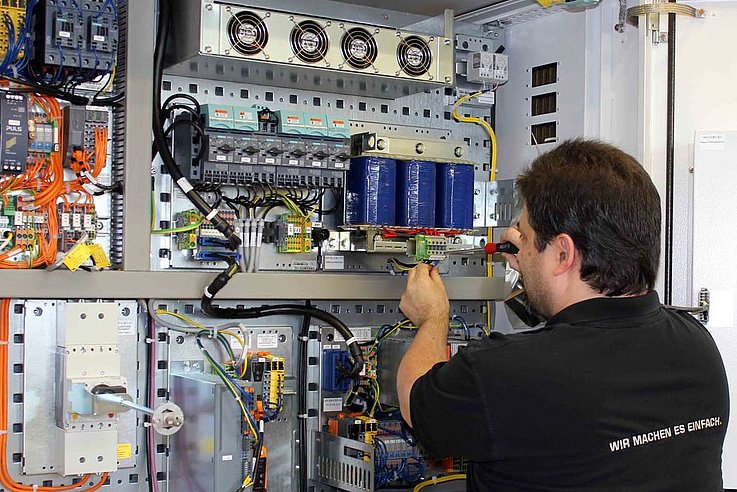 According to LQ's philosophy, functional assemblies replace the individually wired systems that are still usual. Perfection is achieved with the reduced complexity of modular building of switchgear cabinets. The compact design of functional and control modules results in 90% fewer components in the switchgear cabinet as well as numerous other advantages.
Control cabinets
What's new
Newsletter, press contact, trade shows and news