X-TEC
Compact circular plugs for general-purpose use
General-purpose X-TEC circular plugs, which are available in several sizes and variants, make installation work in plant and machinery much easier.
Versatile and functional, it provides clarity in the confusion of different interfaces. The X-TEC series of plug-in connectors is suitable for all the usual servo, asynchronous and 3-phase motors up to 60 amperes. Instead of several different connections, just one single one is required. It can be used anywhere and is independent of the motor manufacturer, thus providing an end-to-end solution, from the control to the motor. The power and signal connectors are available in the sizes 15, 23 and 32.
With its compact, round form it can also be used for every conceivable connection option. The X-TEC connector can be fitted to function at different angles: it is suitable for straight or angled housings, with screw-in threads or add-on boxes when used together with the DIN rail adapters that are designed for use with the range.
LQ's modular system
Optimum connection and the perfect plug
Standardised interfaces create a continuous connection, from the switchgear cabinet to the motor. LQ Mechatronik-Systeme's EnergyLink module saves time and money when it comes to control and installation technology. The future of mechanical and plant engineering belongs to modular systems solutions, not individual components. This is LQ's philosophy in its goal to reduce the many cables, connectors and small components used for control and installation technology and to streamline processes.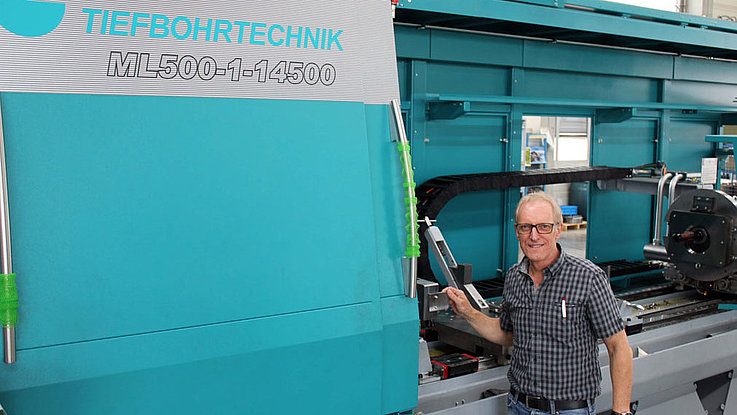 Applications for X-TEC plugs
The circular plug-in connector for connecting units
At Dettingen-based deep-bore drilling specialist TBT very many different units ensure the process reliability of the cutting equipment once it has been installed on the customer's premises. In the M15 Power connector, TBT found the ideal solution for activating the machine units.
read on
Applications for X-TEC plugs
Circular plug-in connectors – the easy way to connect conveyors
Industrial connectors often have to withstand considerable external stresses under the most adverse conditions and yet still keep operating reliably.
read more