Cable assemblies from LQ
Complete installation systems for mechanical and plant engineering
When it comes to installation technology in mechanical and plant engineering, you have to talk to component suppliers from the electrical, mechanical, hydraulic, pneumatic and assembly sectors. You have to obtain and check quotations, clarify specifications and costs, take care of prototype construction and documentation, order processing and spare parts supply, right through to completion and assembly of the cable assemblies.
Or you can talk to us. As a successful system and product supplier, we at LQ have specialized in offering our customers complete installation systems. Which makes things easy for you: You only talk to one company instead of many. You have one partner who takes care of all the details of the machine installation, who talks to the suppliers and who delivers the complete installation to you ready for assembly. This gives you major advantages in terms of quality, time and costs.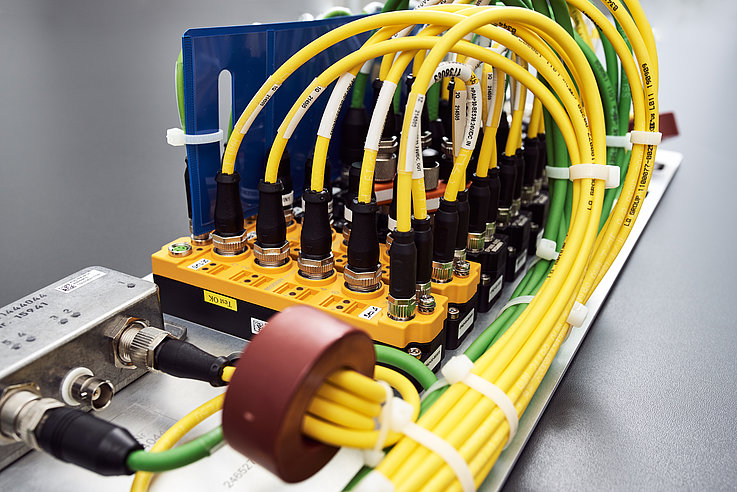 Function tested installation technology
According to the Plug&Play principle
We deliver the ready-to-install cable assemblies on machine-specific transport racks. This simplifies goods receipt - only one complete part needs to be recorded and not broken down into many small items. The compact and ready-to-install delivery also facilitates integration into the existing machine geometry. The clear identification of source and destination enables quick and easy connection according to the plug-and-play principle. This significantly reduces the assembly lead time - from several days to just a few hours.
Standard or special assemblies
Cable confection and cable assemblies from LQ
At LQ, we develop cable assemblies of all kinds for a wide variety of applications. Whether standard or special assemblies, we design and produce high-quality cables and wires up to the ready-connected plug. Our cable assemblies are used in a wide variety of industries.
Do you have individual requirements in the field of cable assemblies? We have the ideal solution for you. Benefit from our many years of experience and the highest standards of quality and service.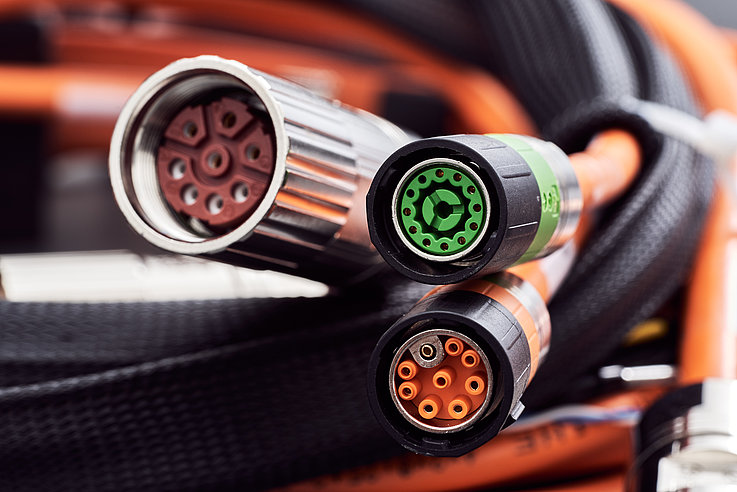 Assembled cables according to Siemens and Bosch standard
Standard cables from LQ
On request, we manufacture assembled cables according to Siemens standard 6FX8002 and Bosch standard, in all common variants for different motors and in a wide range of cross-sections.
Everything exactly according to your needs
Always according to current index
At LQ, the satisfaction of our customers is our top priority. We assemble according to your wishes and ideas and are fully flexible. Thanks to our fast change service, we can deliver corresponding assemblies in the afternoon for specifications that are passed on in the morning.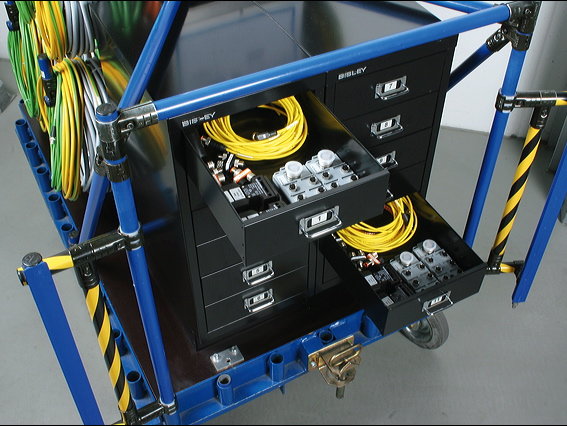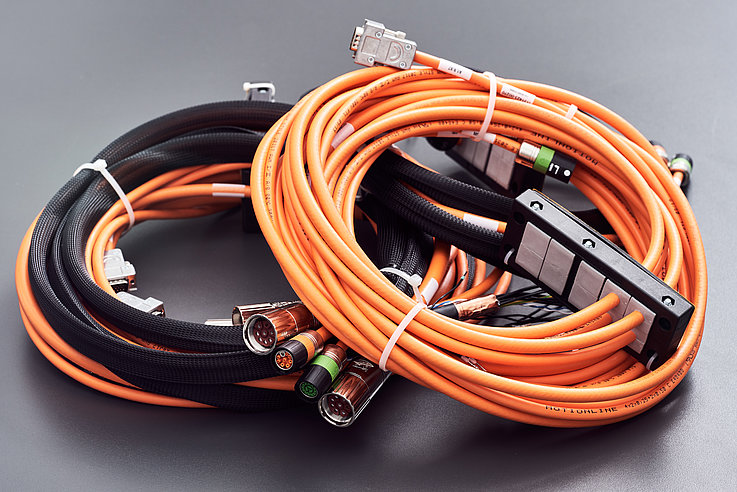 Constant high quality
DIN EN ISO 9001:2015
We manufacture individual and high-quality cables quickly and uncomplicatedly at a fair price. In doing so, we place particular emphasis on high quality through optical and electrical testing procedures, both for small series and for large quantities. Consistent quality management ensures a permanently high level of quality and a two-year product guarantee.
Reference projects
Cable assemblies and cable confection from LQ
CHIRON
Predefined installation assemblies
For Chiron Werke GmbH & Co. KG we hold servo cables according to Siemens and Bosch standards. We deliver the ready-made installation assemblies with brand-original products on handy pendulum racks.
WAFIOS FUL 36
For Wafios AG we supply cable harnesses including assembly of the cabinet bushing
All cables and assemblies are 100% tested by us for completeness and functionality - for every order. Short delivery times and high adherence to delivery dates guarantee highest customer satisfaction.
TRUMPF TruLaser 3030
We guarantee state-of-the-art order logistics for cable harnesses for Trumpf GmbH + Co. KG
Cable harnesses on practical transport trolleys ensure fast installation in series production. A high degree of automation in the production of the cable assemblies ensures consistently high quality.