M15 Power
Plug-in connector X-TEC 15 & power cable W-TEC 15
Thanks to the plug & play principle of the M15 power connector, motors become simple, fast and safe - pluggable. The combination of the X-TEC 15 motor connector and the W-TEC 15 power cable from LQ is ideal for connecting asynchronous and three-phase motors up to 7.5 kW as well as frequency converters. With its high current transmission values (up to 16 A continuous load) at a voltage of 630V AC/DC, the M15 Power opens up a wide range of applications.
Buy now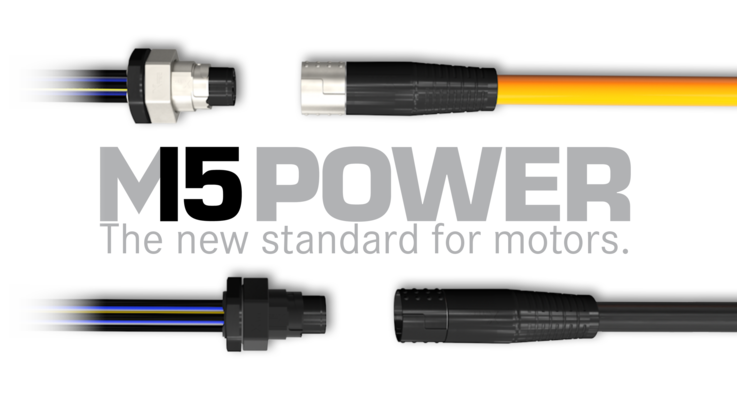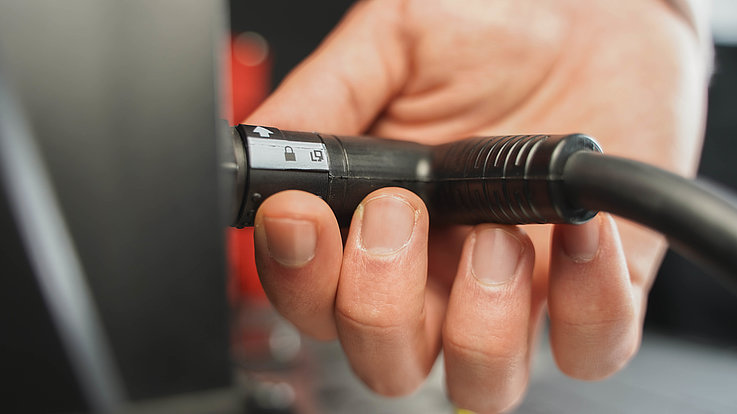 M15 Power
High performance in the smallest space
The connector cable combination is compatible with all motors with terminal board box and is connected via the M20x1.5 thread without adapters or special mechanical solutions. This means that motors can be converted to a pluggable solution in no time at all and complex cable glands are a thing of the past. The M15 Power provides an uncomplicated solution in the motor connection area.
Buy now
M15 Power
Reduction of installation times to a minimum
The patented X-TEC quick-locking technology reduces connection times to a minimum. A quarter turn is all it takes and the motor is connected in a shock- and vibration-proof manner. The innovative quick-locking system also saves time and costs during installation. The M15 Power is also suitable for industrial use under adverse conditions thanks to kink and virbation protection. The hard-silver-plated contacts guarantee over 500 mating cycles. In addition, the full overmolding of the connectors ensures that they are permanently tamper-proof and sealed to IP66/67 and NEMA 4x/12.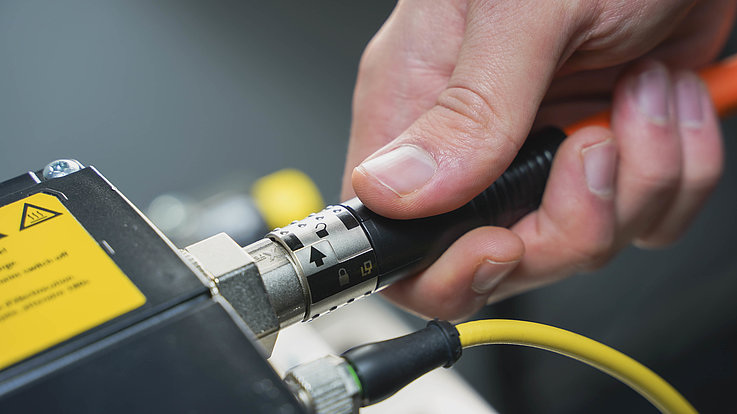 Temperature range: -30°C to 80°C
4-pole: 3-pole (600V) + PE
6-pole: 3-pole (600V) + 2-pole (250V) + PE
3 power contacts up to 16 A, 2 signal contacts up to 10 A, 1 PE contact
AC 600V
min. 500 mating cycles
Metal and plastic housing (overmolded)
Straight and angled housing
Shielded and unshielded
PVC and PUR cables
Drag chain capable
4 x 1,5 mm² & 4 x 2,5mm²
6 x 1,5mm² & 6 x 2,5mm²
Approvals: UL, CE according to NSR and RoHS
Standard conformity of:

Electrical characteristics
IP protection classes and media resistance
Vibration and shock load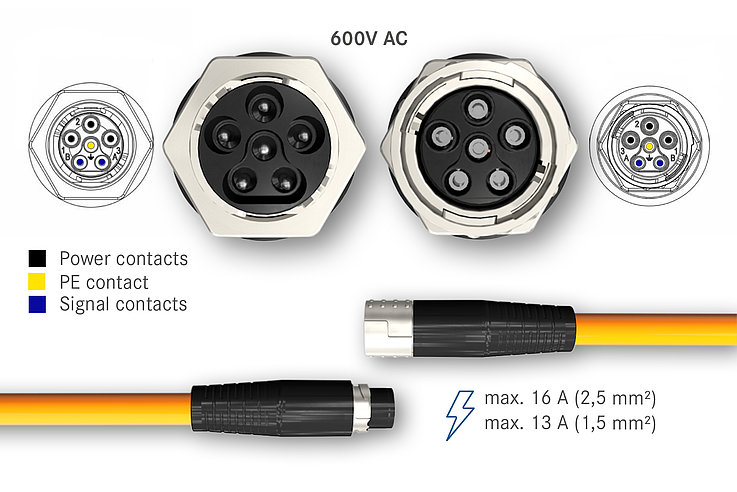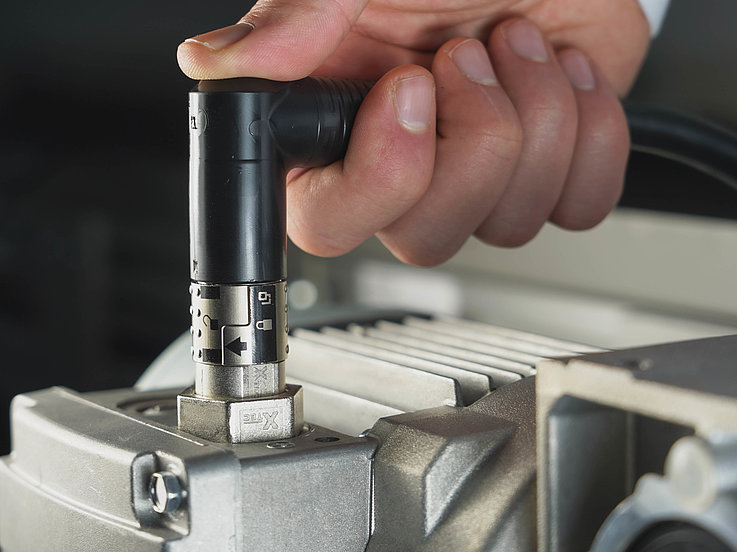 M15 Power
Compact, powerful and safe
For asychronous/three-phase motors up to 7.5 kW and frequency converters
Compact design even with larger cable cross sections
Suitable for industrial use due to kink and vibration protection
Tamper-proof due to plastic overmolding
Easy installation thanks to plug & play principle and patented quick locking system
No special assembly or special mechanical construction necessary due to use of the existing M 20x1.5 connection
Buy now
Other LQ products
Plug-in connectors, cables and modules in large selection