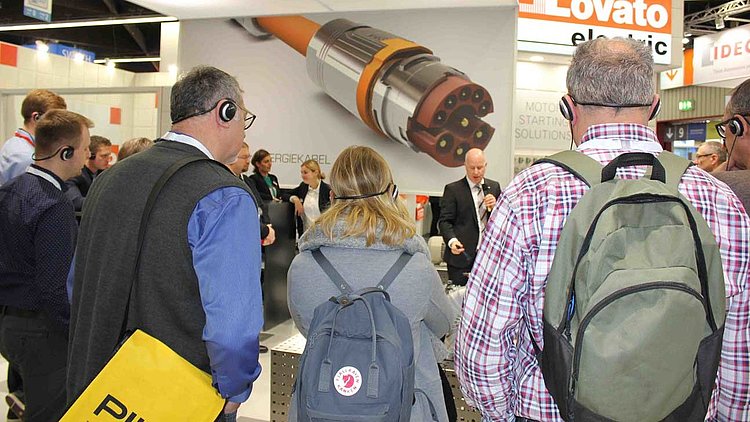 LQ's smart trade show presence at SPS
LQ Mechatronik-Systeme GmbH's stand at the SPS IPC show in Nuremberg
At the end of November, numerous business partners and customers took the opportunity to meet us in person at LQ Mechatronik-Systeme GmbH's stand at the SPS IPC show in Nuremberg.
The systems and modules presented provide plenty to discuss on how to simplify the electrical equipment for machines and systems. Attention was focused on the M15 Power plug-in connector, which was especially developed to connect motors in a safe and cost-effective way.
A guided tour focusing on Smart Production was offered at the show, demonstrating how this product solution offers tremendous potential for effective and efficient manufacturing in the future. Every day up to forty people took up this additional offer for an introduction concentrating on the innovations provided by these cutting-edge topics and to see a demonstration of the products at first hand.