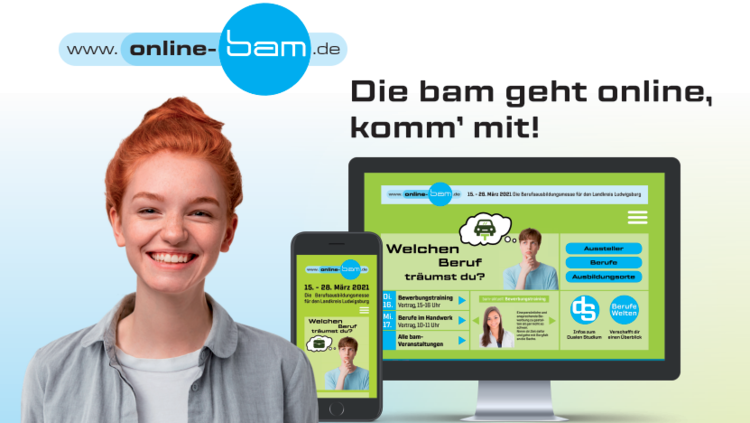 Vocational training fair for the Ludwigsburg district
94 exhibitors, 152 professions, 76 different courses of study and 24 additional opportunities for graduates. From March 15 to 28, 2021, LQ Group, along with other exhibitors from the Ludwigsburg district, will present its training opportunities and study programs at the online BAM.
For many years, BAM has been an important contact point for graduates and job starters and creates important connections to the training companies in the Ludwigsburg district.
Over the course of two weeks, graduates can obtain information about a wide variety of career opportunities offered by well-known companies and get in touch directly with the relevant contact persons. The possibilities range from internships and a voluntary social year to apprenticeships in various industries and study opportunities. The LQ Group presents its apprenticeships at the online BAM and is available to answer any questions. Further information on the subject of training at LQ can be found during the online BAM at the virtual trade fair stand or on our website.