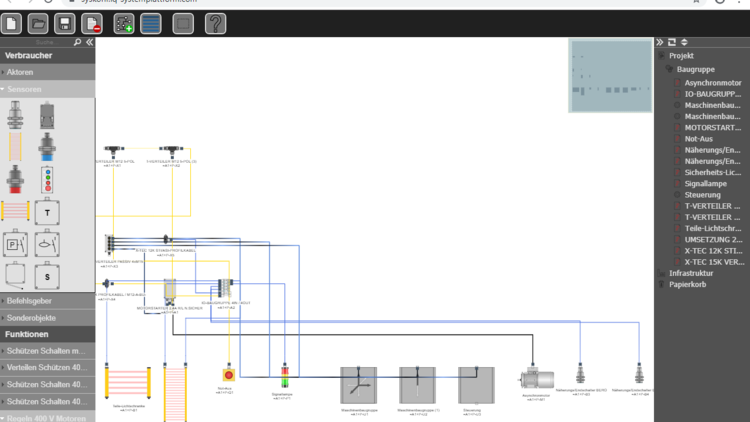 LQ's products and services at SPS in Nuremberg
LQ at the leading exhibition specialising in smart and digital automation
This year the scope of services presented by LQ highlighted the new system configurator and the A-TEC motor starter.
For over 20 years now, LQ Mechatronik-Systeme has simplified control and installation technology, true to the company's motto of "We make it simple". It is therefore appropriate that A-TEC motor starters, which bring together different components to form functional units, were a special highlight at the show. A-TEC motor starters meet the need for decentralisation in mechanical and plant engineering and aim to reduce the number of individual components.
The advantages of the new system configurator become apparent right from the design phase and this product, too, attracted considerable attention. Potential customers had the opportunity to get a clear picture of the features and advantages of LQ's software through configuration of an exhibit on the stand (conveyor belt).
LQ's X-TEC plug-in connectors and W-TEC power cables were again popular with the visitors to the exhibition. The compact high-performance X-TEC / W-TEC 15 plug-in connector is a cost-efficient alternative to the large square plugs that are frequently used.
It wasn't just the products and services: the modern design of the exhibition stand and the delicious coffee available there were also popular with visitors.