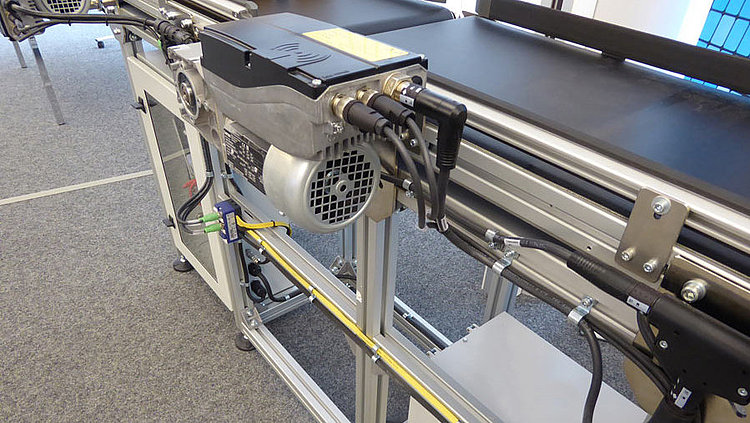 The LQ Group now supplies Lenze GmbH with plug-in connectors
Plug-in connector production audited
LQ Mechatronik-Systeme was confirmed as a supplier of plug-in connectors by Lenze, the drives and automation technology specialist based in Lower Saxony.
Lenze already uses LQ's plug-in connectors for many of its motors and these have demonstrated their process reliability on machines and units in tough everyday industrial conditions. Three members of Lenze's quality management team have now visited LQ's Besigheim site and witnessed for themselves the procedures in the manufacturing operations for X-TEC and W-TEC plug-in connectors and the assembly area.
"These supplier certifications make sense for both parties," explains Lorenz Stiegler, Head of QM at LQ. Ultimately, it is quite understandable that Lenze wishes to assess possible supplier risks in advance. Stiegler continued: "We are definitely very pleased that we can take our cooperation with Lenze to another level and our M15 Power plug-in connectors will now be installed more widely in Lenze products.
At present, the compact circular plug-in connector is primarily used on Lenze's smart motors. The M15 Power is also used with smart motors for factory automation and intralogistics – for instance, when handling containers and pallets. Lenze also uses the innovative connectors on its 8400 motec decentralised converter drives that are very popular in the engineering sector.