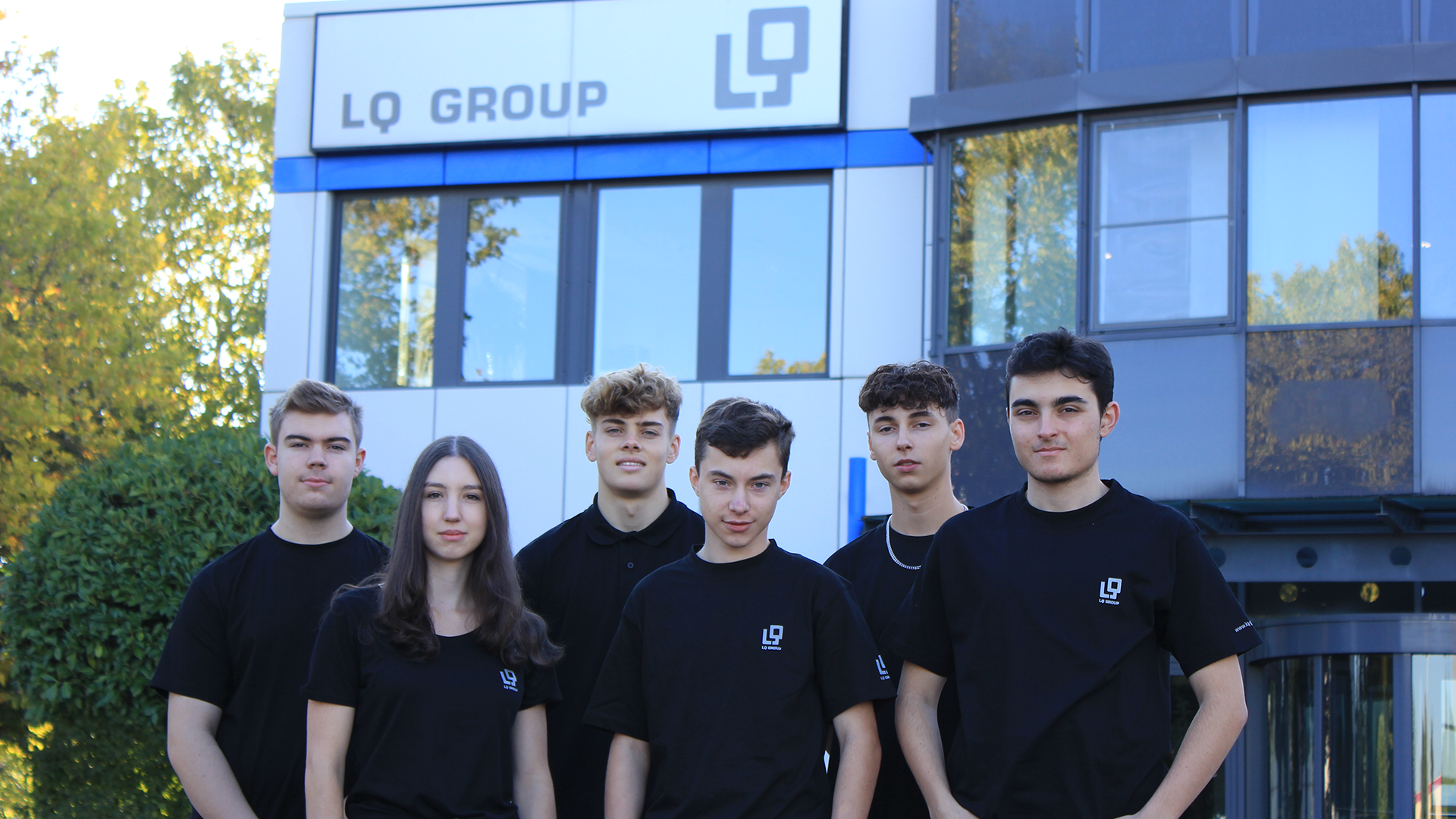 Start on the right career path
Training at LQ Group – Exciting and varied from Day One
You are just about to take your school leaving exam – but what next? Most school leavers generally don't have any specific plans for what will happen after school. Many people don't find it easy to find the right career path even though it is so important. This is a choice that is the main factor when determining a person's future career, as well as the opportunities they will have in their profession and future training.
What training and education would suit me? Which companies appeal to me? Where do I want to be in a few years' time? Young people have to deal with so many important questions both before and after they leave school. Would they like to do an apprenticeship in a large corporation or would they prefer a medium-sized company? Large companies generally have the advantage when it comes what they pay trainees, participation in collective agreements, opportunities for promotion and corporate benefits.
Medium-sized companies, in contrast, score because the atmosphere is more personal and hierarchies are flat. Even as a trainee you can take on responsibility and look after important tasks and projects. Medium-sized companies give trainees more opportunities to develop. What is more, there is scope to concentrate on the specific needs of each trainee and every effort made to nurture their individual skills. It is possible to get a good idea of which atmosphere is right for an individual student by taking internships in different companies before leaving school.
Training opportunities at the LQ Group
Why does training at LQ represent a great opportunity for young people? Because trainees play an important role in our company and are therefore greatly appreciated. A more personal atmosphere in the workplace makes for pleasant yet intense learning.
LQ has a choice of traineeships and scope to choose either a commercial or technical route. There are openings for industrial administrators, warehouse logistics experts or mechatronics technicians. As the traineeships on offer are so varied, young people can choose the direction that is best for them. Expert trainers will support the trainees as they learn. When we work with trainees, we are not just interested in good grades: at LQ we especially aim to develop personalities and thus encourage young people to consider options outside their comfort zone.
We pay our trainees a fair salary and offer flexible working. In addition, we give third-year trainees the opportunity to spend one month as a trainee at one of our sites abroad. Here our trainees can carry out and help to design a project. Furthermore, our trainees are likely to receive a permanent contract from the company, as we train for our own needs.
Training takes place at our Besigheim site and trainees spend time in all the relevant departments. Thus trainees obtain a comprehensive overview of the company structure as well as our products and services. Mechatronics technicians have their own training workshop in which they can gain their first practical experience and put their theoretical knowledge into practice. At times our trainees will work in local companies with which we cooperate, thus giving them experience in as broad a field as possible.
As a rule, a traineeship lasts for three years in the case of industrial administrators and warehouse logistics experts and 3.5 years for mechatronics technicians. With the dual system, theoretical content is taught in vocational training colleges and the practical elements are covered in the company. These complementary elements produce competent employees with the necessary know-how and these are precisely the skills that we need!
You can find all the information about training at LQ here.