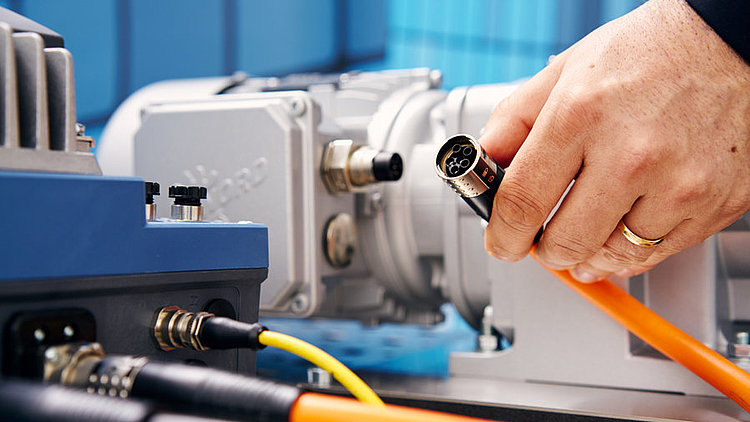 LQ Mechatronik-Systeme exhibits at SPS IPC Drives
Smart automation with LQ Group - Hall 8, Booth 202
At Europe's leading trade fair for electrical automation, the SPS IPC Drives in Nuremberg, the LQ Group presents efficient solutions for control and installation technology from 27 to 29 November. In Hall 8, Stand 202, visitors will find a cross-section of the company's wide range of products and services.
On display will be X-TEC connectors and W-TEC power cables in several performance classes. In particular, the X-TEC / W-TEC 15 industrial connector - a crowd-puller from the previous year - is once again part of the programme. The compact connector for high performance is a cost-effective alternative to the widely used, large-dimension rectangular connector. With the new A-TEC modules, the company is presenting compact units that are designed in different ways to perform various functions either in the control cabinet or directly on the motor or assembly unit. They are part of the innovative EnergyLink modular system, in which everything fits together. Furthermore, the stable T-distributor ensures that the energy is distributed evenly from a main connection to several geared motors, for example at an exhibited conveyor system.
In the field of services for machine and plant construction, the LQ team gives information on the assembly of modular switch cabinets as well as simple and complex energy supply systems. "We make it simple". For nearly 20 years LQ Mechatronik-Systeme GmbH has been reducing the complexity of control and installation technology. The LQ company maxim "We make it simple" fits perfectly with the SPS, which is based on the principle of "smart and digital automation".