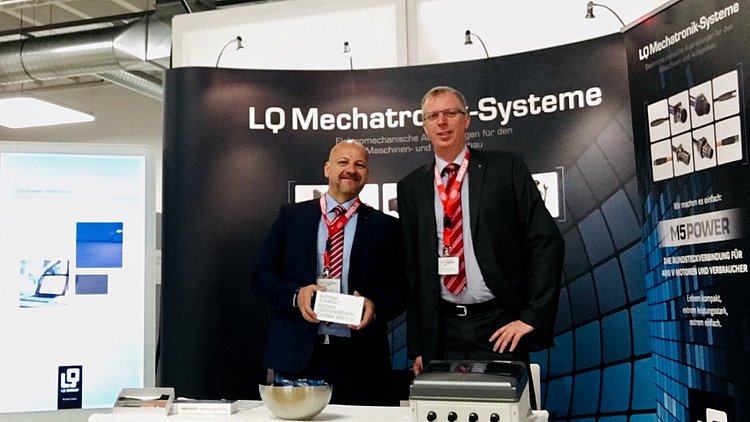 An interesting opportunity for the connector industry to share ideas
LQ has a stand at the 13th Connector Users' Conference
LQ Mechatronik-Systeme was a trade exhibitor for the second year running at the Anwenderkongress Steckverbinder (Connector Users' Conference) in Würzburg.
At the beginning of July, 350 people made their way to the Connector Users' Conference in Würzburg to find out about current trends and developments in the sector. Among them were experts, specialists and users working in the fields of industrial electronics, testing, instrumentation and control, and the automotive industry.
Following on from a successful event in 2018, LQ Mechatronik-Systeme was present with a stand from 1 to 3 July. Potential customers had the opportunity to visit LQ's stand and find out about the M15 Power connector, together with other products from the X-TEC and W-TEC ranges, and see a demonstration of the services offered for the power cable carriers.
In addition to the lectures in the main hall, for which simultaneous interpreting into English was available for the first time this year, 51 exhibitors had stands at the event, where those attending had the opportunity to share their views on current products and services relating to connectors.