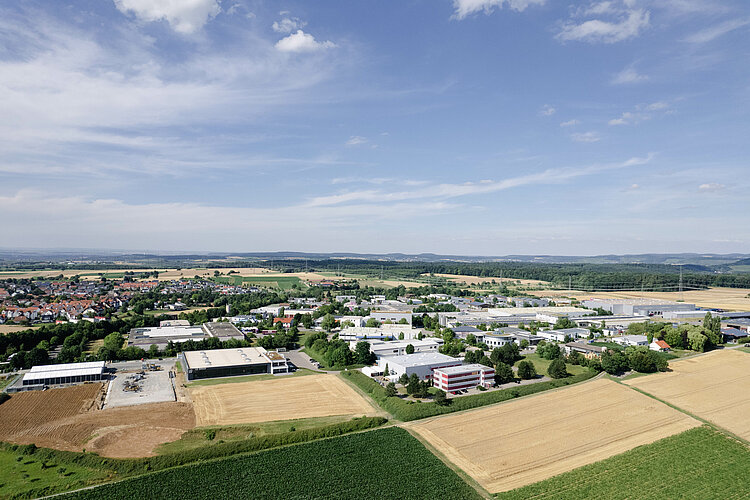 With roots in the region
From the small town of Besigheim to the whole world
The LQ Group, a successful supplier of products and systems for control and installation technology in mechanical engineering, is based in the quiet town of Besigheim but is well-known far beyond its local area. Its customers include the largest and most prestigious companies in mechanical and plant engineering on the global stage. We nevertheless have deep roots in the region and are proud of our regional connections.
It all began in 1999 with the idea to supply all the wiring for a machine from one source. This idea became Link GmbH. When Link GmbH joined forces with Quero GmbH to become LQ Mechatronik-Systeme GmbH in 2009, this concept was extended to control technology. Since then, LQ has offered complete electromechanical solutions for control and installation technology in the mechanical and plant engineering sector. The focus here is always on reducing complexity.
Production close to our customers
However, LQ also understands how important it is to be in direct and close contact with customers. Many companies in the sector have their production sites in eastern Europe for financial reasons. However, LQ identifies with its roots and the Besigheim site is important to the company. Above all, our customers value the high level of flexibility, adherence to delivery dates and the outstanding quality of our products. With a production site in Mindelheim and the expansion of our Besigheim site, LQ is committed to long-term development in the region.
Digitisation as a driver of progress
So that we remain competitive at our comparatively expensive production base in Germany, we are investing by digitising and automating our sites. In the "EnergyLink" field we have expanded our proven system solutions by adding our own products, thus creating an efficient and end-to-end concept for installation technology in the mechanical and plant engineering sector. These include simple connectors and power cables, complex installation systems such as cable groups and cable chain systems through to building switchgear cabinets. You can rely on LQ to find the appropriate installation concept.
Embedded in the region
LQ's largest site is its headquarters in Besigheim, which is at the heart of the company's operations and employs nearly 350 people. The sites in the USA, China and Mindelheim fulfil the desire of our customers with global operations to have production facilities in close proximity in these countries too. Another sign of our commitment to the region is the considerable sponsorship and support for numerous charitable activities. However, associations, kindergartens and schools also receive donations and information on vocational matters.