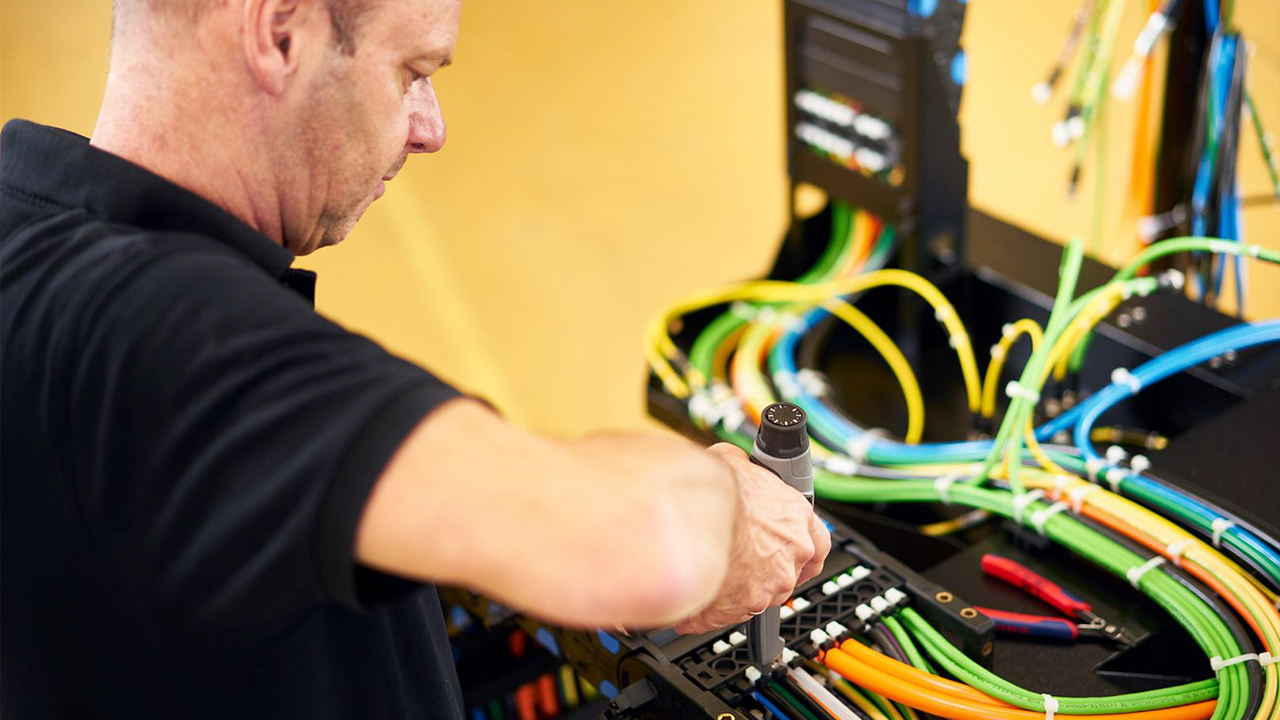 The role of a system supplier
Transparent communication as the key to success
System suppliers have a strong impact on the industrial business activities in their environment. They use their experience and their network for the production of simple, but also very special components in automation technology, for which an own organization at their customers is not intended or simply too expensive. In addition to manufacturing, they also offer the further processing of a product into a finished assembly. Are you looking for an experienced and reliable partner in mechanical and plant engineering? Then you have come to the right place!
As an experienced system supplier, we design, assemble and deliver cable assemblies, cable harnesses installation assemblies, energy chains and complete switchgear. Depending on the customer's requirements, we develop prototypes in close cooperation until they are ready for series production and take over series production. Our many years of experience and countless projects in installation technology in mechanical and plant engineering make LQ a strong development partner as well as series supplier. We deliver customized solutions for customer-specific machines just in time. Always in close coordination and according to the current index.
Convincing results thanks to close cooperation with customers and suppliers
We know the exact processes of our customers when it comes to building machines and plants. This allows us to react flexibly and quickly to problems. Our close and trusting cooperation with our customers and suppliers helps to find and continuously develop the ideal solution options. In doing so, we are not bound to manufacturers or products, but always work exactly according to parts list specifications or make recommendations based on our experience. With LQ as your partner, you no longer have to deal with a multitude of different manufacturers and suppliers, but have a central point of contact. This saves time, resources and helps you focus on your core business.
Everything from one source
Outsourcing complex areas of work to a trusted, competent specialist brings many advantages. For example, it is possible to react much more flexibly to internal, product-specific and cyclical changes. Furthermore, reducing the number of suppliers not only lowers costs and organizational effort, but also increases efficiency and streamlines the value-added process. With us, you get a service completely tailored to your needs from a single source. Whether you need cable assemblies, cable harnesses, installation modules, energy chains or complete switchgear systems. You decide whether you want to make use of our development know-how, our production capacities or both.