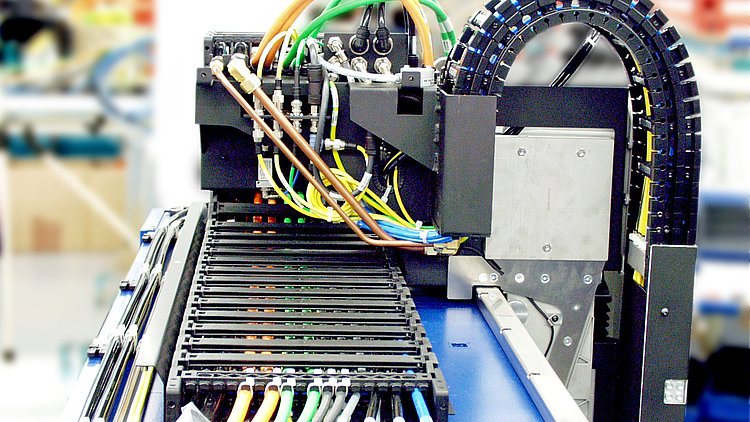 System solutions from LQ
Your partner for ready-to-install energy chains
Wherever moving machine parts have to be supplied with energy or data, energy chain systems are used. From engineering to consulting regarding connectors, cables, sheets and hoses to the assignment of the energy chain - LQ Group is your perfect partner.
The production of complete, ready-to-assemble energy chain systems is one of our core competencies. Depending on the customer's specifications, we as mechatronics experts organize the entire handling, assembly and documentation process with parts lists and installation plans; and if you wish: the chains can already be delivered in special transport racks ready to install. You tell us what you need and we take responsibility and coordinate the design, procurement and manufacture of the complete energy chain system - assembled, pluggable, an axle or multi-axle system; both individually manufactured and in series. This creates enormous advantages in terms of quality, time and costs.
Assembling with ready-made cables
Our assembly staff take the utmost care when fitting the chains with high-quality power cables, data cables, communication cables, sheet metal constructions and various hoses. The energy chain systems are professionally strain-relieved and tested one hundred percent for optimal functionality. Maintenance, service work, repairs and the procurement of spare parts for the complete systems supplied are carried out by our trained LQ employees. Thanks to a 24-hour on-call service, conversions and commissioning can also be carried out worldwide on request. We support you wherever we can. Worldwide.