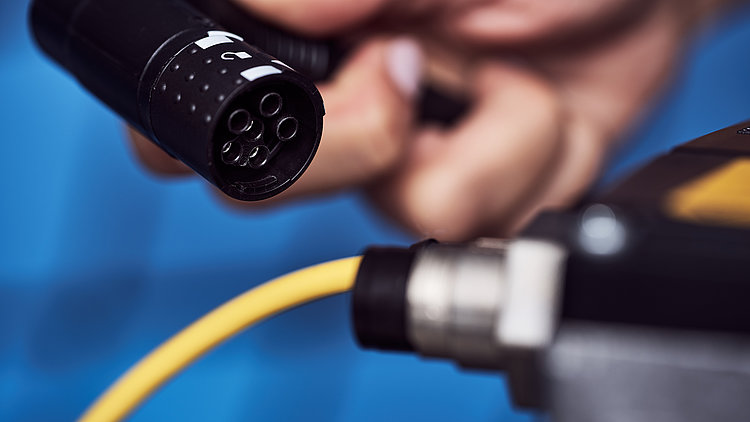 Simple, fast and safe
M15 Power: Plug & Play from the control to the motor
Thanks to LQ's patented quick-locking system, all connectors can be connected very easily using the plug & play principle. A quarter turn is all it takes and the M15 Power is connected in a shock- and vibration-proof manner.
LQ's X-TEC quick-locking technology reduces connection times to a minimum. The plug-in connector is connected via the M20x1.5 thread without adapters or special mechanical solutions. The M15 Power is suitable for all common servo, asynchronous and three-phase motors up to 7.5 kW as well as frequency converters. This makes it a simple and consistent solution from the control to the motor and is the optimal alternative to the costly cable gland. In the blink of an eye, motors become pluggable and complex wiring becomes unnecessary in the future.
Hard silver-plated contacts promise over 500 mating cycles. Full overmolding of the connectors ensures that they are tamper-proof and permanently sealed in accordance with IP67 and NEMA 4x, 12. The combination of the X-TEC 15 plug-in connector and the W-TEC 15 power cable from LQ, with its compact mating pattern diameter of 15 millimeters, offers numerous possible applications for motors, mechanical engineering, aggregate and equipment manufacturers, as well as in conveyor technology.
Discover the M15 Power directly here in Onlineshop.