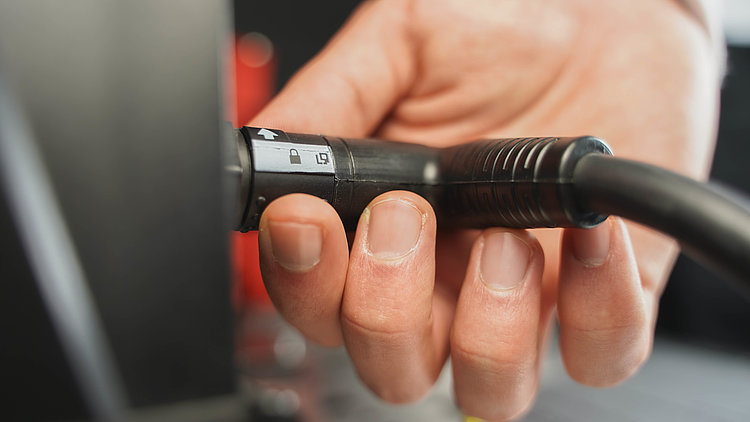 Reduce machine downtimes
Flexible and reliable with W-TEC power cables
Almost every company has applications in its manufacturing processes that are indispensable to the company. But what happens when these applications fail? In most cases, downtimes lead to a multitude of problems. Yet these can be quickly reduced to a minimum with simple means and little effort. W-TEC power cables from LQ are flexible, easy to use, extremely durable and help reduce downtime for our customers around the world.
Machine downtime is not only extremely annoying, but often brings with it a host of problems. Delays in ongoing production, unused manpower and, where applicable, contractual penalties. This usually causes high costs and customer satisfaction suffers. Conscious selection of the cables and connectors used can help reduce machine downtime. LQ's W-TEC power cables are characterized by extremely high quality and associated durability. All cables can be pre-assembled according to customer requirements and are available in a wide variety of designs. The meticulous selection of raw materials used and the careful assembly of the power cables make them an ideal and durable solution. Whether permanently installed or in dynamic applications.
Plug & Play in case of emergency
The patented Plug & Play principle supports not only planned maintenance due to its simple handling. Unplanned malfunctions can also be remedied much more quickly than would be the case, for example, with complex cable glands. Thanks to this principle, defective components can be disconnected from the power supply with a quarter turn and then easily replaced. This eliminates the need for time-consuming individual wiring of spare part components. The quick-locking system of our W-TEC power cables not only comes into its own in an emergency, but also supports uncomplicated maintenance as well as retrofitting and upgrading of components.
Years of experience guarantee the highest quality
Thanks to years of experience in the assembly of cables and cable assemblies, we at LQ have optimized manufacturing processes for consistently high quality of all connectors and cables. Our employees pay attention to the smallest details when selecting materials. All W-TEC power cables undergo an extensive testing protocol prior to shipment. Our optical and electrical testing procedures ensure that only cable assemblies that have been 100% functionally tested reach our customers. Our partially mechanized production supports us in maintaining and further expanding our high-quality standards on a permanent basis. Thanks to the LQ online store, many products are directly available and can be ordered online 24/7, 365 days a year.
W-TEC power cables from LQ contribute worldwide to optimizing our customers' manufacturing processes and reducing machine downtime to a minimum. You can find the entire product range and all technical information on our power cables directly in the store.