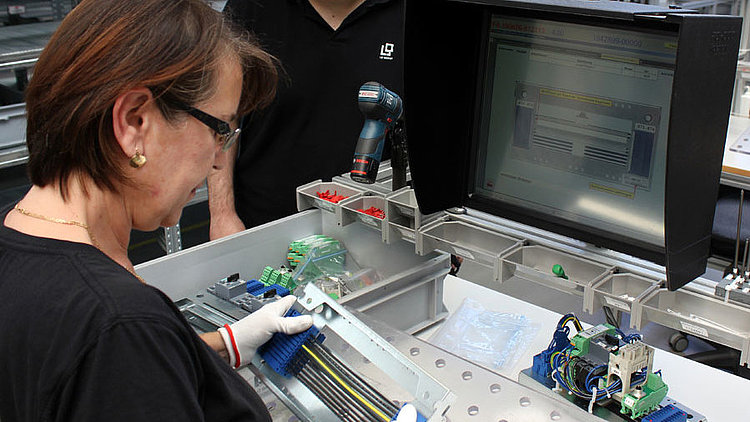 Quality standards met in full
TÜV SÜD certifies that the LQ Group has upgraded to the new standard.
The new version of the standard ISO 9001:2015 contains a few points with significant differences compared to the old standard, in particular in relation to in-company procedures.
The LQ group always sees the focus on quality management as a strategic decision to enhance performance. On 25 and 26 June this year, LQ's entire QM system was audited for the first time in accordance with the specifications of the updated DIN ISO 9001:2015 standard. The new requirements also include an audit of the environment in which the company operates. This involves taking a closer look at the requirements of the parties that influence the company such as customers, suppliers or employees. The way in which opportunities and risks are dealt with in a company context and the objectives derived from this also play a role. All processes must also be documented in a way that they can be clearly understood.
Inspectors were impressed with features such as the image-driven guidance for assembly personnel, who were shown how to carry out the next manual operation, with each step explained in words and images. As Lorenz Stiegler, Head of Quality Management at LQ explained: "The auditors confirmed that this is excellent and an outstanding example for a company of LQ's size."
TÜV SÜD certified that the company's Besigheim site had met all the targets in full. He added: "Once again we have demonstrated to our customers with this upgrade that we are in control of our processes; we also have them audited independently and therefore produce and deliver products and services at a very high level." Mr. Stiegler would like to say a big "Thank you" to everyone who assisted the audit team over the two days.v