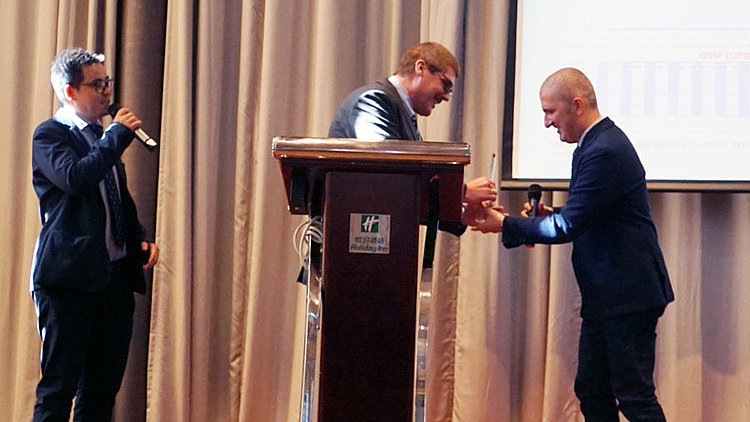 LQ is named supplier of the year at BOBST
LQ Mechatronics (Taicang) Co. was awarded
In November 2017, LQ's Chinese subsidiary LQ Mechatronics (Taicang) Co., LTD, located in the Shanghai region, was awarded the accolade of Supplier of the Year by BOBST, the packaging and folding machine manufacturer.
BOBST, like LQ, also has a subsidiary in Shanghai. The two companies' sites are only 60 kilometres apart. In 2015 the foundation stone was laid for this successful cooperation. Since then, LQ has supplied all BOBST's electrical engineering requirements in the form of conventional and modular switchgear cabinets – with a just-in-time delivery time of exactly 21 days. Both delivery quality and the service level are at almost 100 percent – with 100 percent checks being carried out on each system in the course of this process.
At BOBST's "Supplier Day BSL 2017", Sven Mauder, General Manager LQ Mechatronics Taicang, and Ms. Ping Li, Senior Manager Purchasing and Sales, emphasised the positive collaboration in their presentation "The way to be a successful BSL supplier".