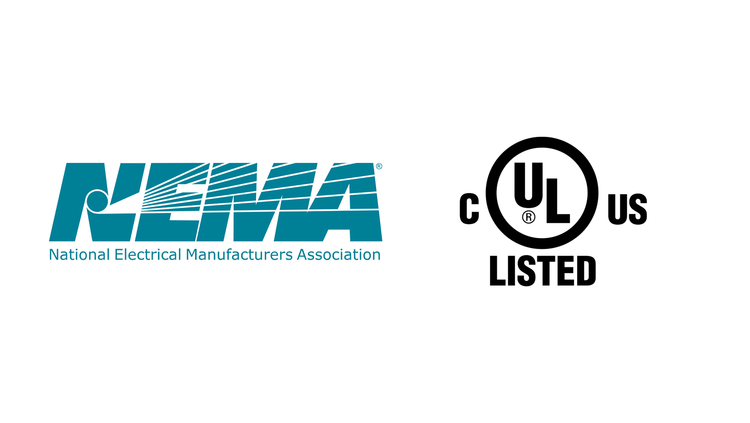 For more safety: UL and NEMA in a double pack
Always on the safe side with LQ
UL, CSA, NEMA or IP protection classes. Standards, directives and certifications can quickly become confusing in mechanical and plant engineering. If you want to supply your customers internationally, you have to consider many aspects. In particular, imports to North America and Canada are subject to special regulations. In order to also meet the strict safety regulations on the North American continent, appropriately certified products can be selected from the LQ product range depending on customer requirements.
UL certification is virtually mandatory for the import of industrial goods into the USA or Canada. The certification deals with electromechanical safety to prevent fires and personal injury. The focus is on electrical equipment, assemblies and individual components. If a product does not have the appropriate UL certificate, there is no insurance coverage. This means an additional, extremely high business risk. It is therefore essential for machine and plant manufacturers to always ensure that the components they use are sufficiently certified.
In addition, there are the NEMA Enclosure Types. The NEMA specification is the responsibility of the manufacturer. This means that for enclosures, cable entries, etc. that are not specifically used for the North American market and for which no UL approval is required, the NEMA specifications are sufficient. Each manufacturer is free to test the component for tightness at all. Testing is not mandatory. Regardless of whether the product is shipped to the U.S. or not. Proof that the product complies with the tightness specified by the manufacturer is ensured by the type test according to UL.
In order to reduce the complexity of certifications for our customers, we are always available to provide advice and select components in close coordination with customer wishes and the respective requirements. Depending on the area of application and field of use, the selection can be adjusted accordingly. Even in the event of changes at short notice, our 24-hour change service is available to customers. At LQ, we have consistently relied on extensive testing procedures and comprehensive UL certification as well as NEMA specifications for our products for many years. Combined with the meticulous selection of raw materials and components used, we create high quality and durability. This allows us to ensure that machine and plant builders are always on the safe side with components and systems from LQ.