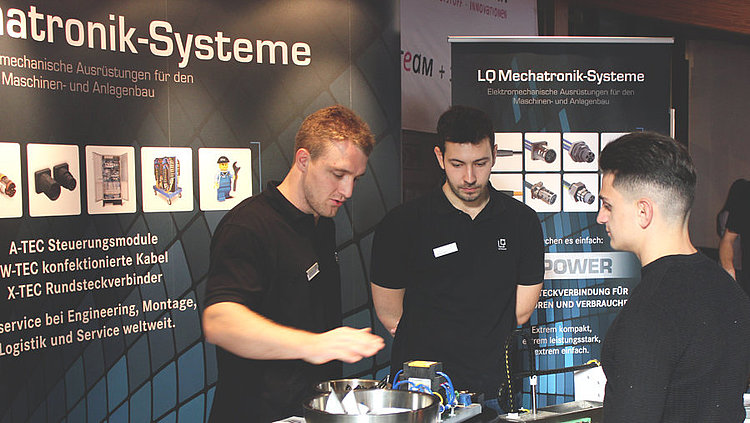 Do you want to train for an exciting profession?
LQ Mechatronik-Systeme seeks talented trainees
The BANE exhibition was held on 19 and 20 October. In German BANE stands for Berufs-Ausbildung Neckar-Enz and it is a show where school-leavers in the northern Ludwigsburg district of Neckar-Enz can find out about training opportunities for different professions. Companies from the region that train apprentices attended the show in the "Alte Kelter" Hall and showcased different professions.
LQ Mechatronik-Systeme joined other industrial companies, representatives of craft industries, the services and trade at the show to provide information about training opportunities but, in particular, training as industrial administrators and mechatronics technicians. BANE has an unbeatable advantage for young people: it offers future employers on your doorstep. "Those who are interested and have got to know us at the BANE exhibition have already taken the first important step," says Ralf Bührer from LQ's human resources department, because the impressions and the conversations from the event may form the basis for successful training contracts.