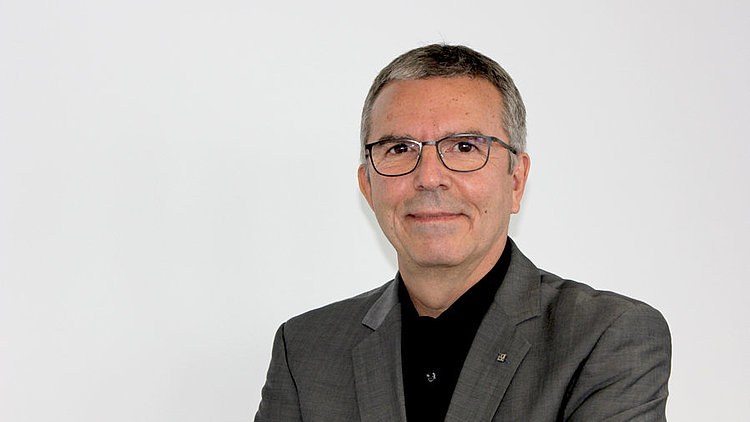 Assessment of the managing directors of LQ Mechatronik-Systeme at SPS
New generation of A-TEC control modules at LQ
José Quero, managing director of LQ Mechatronik-Systeme, looks back over a good year 2018 and is satisfied with the development. At SPS IPC Drives in Nuremberg, the LQ-Team will welcome visitors to a newly designed exhibition stand in Hall 8, Stand 202.
Mr. Quero, what is your opinion of the market in general? Where do you see opportunities?
José Quero: The markets in Europe, the USA and China have levelled out at a very high level but we monitor the changes very closely. We are very alert in view of the current global economic situation, in particular because of the trade dispute between the USA and China. We are hoping for a positive change. In our view, there is potential for growth through the use of our LQ modular system in all the markets that are important to us.
We have noticed that our customers are also focussing on standardising and modularising their control and installation technology. For almost 20 years now, we have been pursuing this platform strategy and we are continuing to develop the concept systematically. Our comprehensive range of ready-to-install function modules and matching ranges of connectors and power cables will ensure that in future, too, we will remain strong players in the market.
What new products and enhancements will LQ present at SPS IPC Drives and what will be the benefits for your users?
José Quero: Our stand at the SPS is right on trend with the theme of this year's show, as we will be exhibiting smart products such as the X-TEC/W-TEC 15 connector/cable combination. This stands out because of its superb performance and high current density. It is perfectly designed for use in power units and motors in the 400 volt range and in conveyor systems. In particular, the new generation of A-TEC IP54 control modules offers our customers tremendous flexibility with regard to integration in machines. They are also an integral part of the modular EnergyLink system and help the mechanical and plant engineering sector to deal with the digital revolution more efficiently. For us this system is essential to reduce the complexity in customised assemblies such as energy supply systems and modular switchgear cabinets as a service for our customers.
testsetsetsetsetstest
set
st
setset