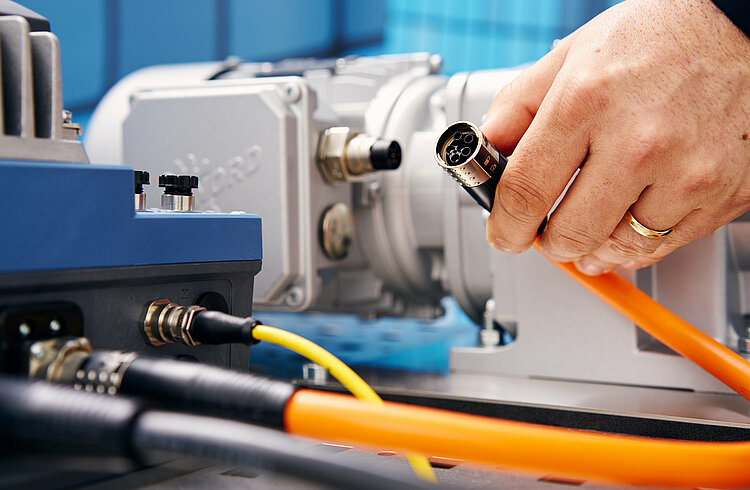 New EnergyLink modular product system
New EnergyLink modular product system – "Worry-free package" with added value
With the new EnergyLink modular product system the LQ Group is offering the machine and plant engineering sector a coordinated portfolio of products that will make for a reliable, safe and cost-effective installation and provide answers to current challenges in a demanding market environment. This is in addition to LQ's core business of systems solutions and services.
Nowadays industrial companies have to deal with a variety of challenges. One subject that keeps coming up is the intense cost pressure in the competitive international environment, which forces many companies to reduce costs. There has been a procurement crisis in the wake of the corona pandemic, prompting demands for greater supply chain resilience to ensure that supply chains are reliable, even when significant quantities are ordered. The demand for flexibility is also more important than ever so that late changes made by customers can also be accommodated.
Clever modular design as a solution
The LQ Group developed the new EnergyLink modular product system as a response to these challenges. LQ's objective is to "Reduce the complexity of installation technology in the mechanical and plant engineering sector and streamline the number of variants." To achieve this, the systems supplier for electromechanical equipment from Besigheim (Baden-Württemberg) is expanding its existing ranges to include a modular product system comprising both LQ's own and labelled components as well as recommended products.
All the elements of the Energy Link modular product system are specifically designed for installation technology in the demanding mechanical and plant engineering sector and meet the high quality standards of the Besigheim-based company. The range extends from unprocessed cables and connectors with different designs, to sophisticated cable assemblies, function modules and the corresponding accessories for transferring electrical power, data, actuator/sensor signals, hydraulics or pneumatics – all tailored to meet the specific requirements of a machine tool. The products are also used in different LQ systems solutions, including fabricated cables and function modules made up for specific applications, cable and installation assemblies, cable chain systems and switchgear cabinet solutions. Services covering design, documentation, logistics, qualification and change management round off this comprehensive offering.
Modular product concept
With its new offering LQ is using a modular product system that covers approximately 80 per cent of all standard and customer applications and is based on a streamlined library of LQ's and recommended products. The new EnergyLink modular product system is precisely tailored to the requirements of prestigious control manufacturers, platforms and standards.
The particular strength of the concept is due to the fact that it is compatible with the individual components and it interacts with them. An advantage for the customer is that they can easily choose from a set of connector options to find an appropriate solution for their installation. A webshop in the customers' development and purchasing departments serves as the front end. They can use a cable configurator for special solutions, as this is a simple way of configuring the required cable solutions for an individual purpose.
The new EnergyLink modular product system meets the requirements of companies in the following sectors: machine tools, packaging machines, intralogistics, control and drive technology, automation and special machines and systems. The modular system also supports the efforts of many companies to outsource, as it supplies tried-and-tested system solutions for installation technology.
A wide variety of uses
The selected set of relevant products for installation technology in the modular system covers a wide range of applications. This ingenious modular system lets LQ reduce the thousands of different components and assemblies to just a few whilst at the same time keeping 100 per cent of the functionality. LQ's new modular system thus generates considerable added value through the users' entire value chain – in development, production, logistics and service.
The new EnergyLink modular product system from LQ offers customers many benefits, as it saves them valuable design time, lowers their costs because of the reduced number of variants and outsourcing means they no longer have to keep a large inventory in stock.
Efficient manufacturing processes and high material availability directly ex works improve flexibility and quality whilst at the same time reducing delivery times. Customers also benefit from lower costs thanks to the modular principle and the associated higher quantities. The use of LQ's and recommended products also bring a significant reduction in costs. Last but not least, it allows companies to focus more on their core competencies and deploy the resources that have been freed up elsewhere – another important aspect in view of the acute shortage of skilled labour.
LQ will gradually introduce the new product to current systems solutions and services for existing customers. New customers can use the complete service profile directly as the "Worry-free package".