Cable carrier systems from LQ
You provide the specification, we provide the solution
The production of complete, ready-to-assemble cable carrier systems is one of our core competencies. On request, we organize everything from engineering, assembly, shipping on adapted transport racks, to comprehensive service. Whether for simple standardized energy chains or for complex systems with up to 40 meters of travel. Cable carrier systems are used wherever moving machine parts have to be supplied with energy or data. The analysis and project planning of these complex products are at least as important to us as advice on the use of components such as high-quality connectors, cables or hoses. As a system partner, we organize all details of machine installation, take care of manufacturers and suppliers, and provide complete, ready-to-install cable carrier systems, including installation plans.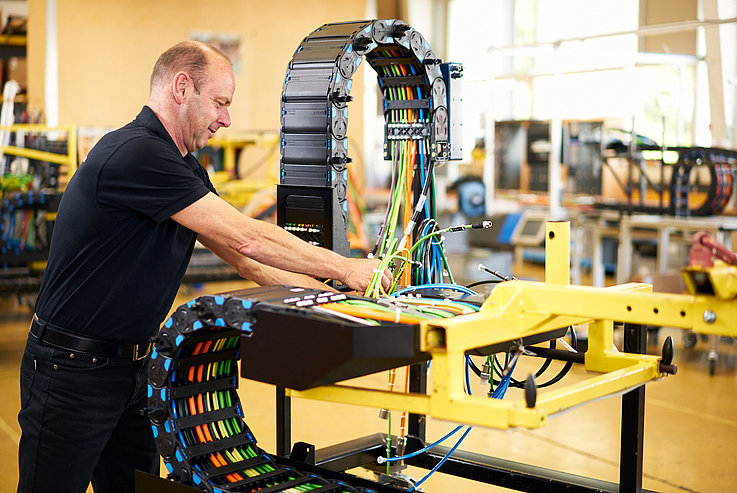 Individual design of cable carrier systems
From prototype to complete system
On behalf of the customer, we develop prototypes and support the introduction or conversion to new components and assemblies. All project data can be managed and updated centrally via an engineering tool. We take responsibility for providing standard, simple cable carrier systems and also organize everything for complex solutions, from cable assembly to the complete system. This creates enormous advantages in terms of quality, time and costs.
Simple, pluggable cable carrier systems and multi-axis systems
System solutions from LQ
Depending on the application, drag chains turn out very differently. Cable carrier systems with plastic or metal rods are recommended depending on the environmental conditions or load. The dynamics of the equipped chains at the later place of use also play a role in the selection of components, because cables and plastic parts last differently depending on the stress.
When it comes to placement, our assembly staff takes great care in laying the individual cables in the chain. Finally, all our Cable carrier systems are professionally strain-relieved and tested one hundred percent for optimal functionality.
We will not let you down
The 24-hour on-call service from LQ
Trained LQ employees take care of maintenance, service work, repairs and spare parts procurement for the complete systems supplied. Conversions and commissioning are also carried out worldwide on request thanks to a 24-hour on-call service. The custom-fit installations are provided just in sequence.
Cable carrier systems from LQ in use
Reference projects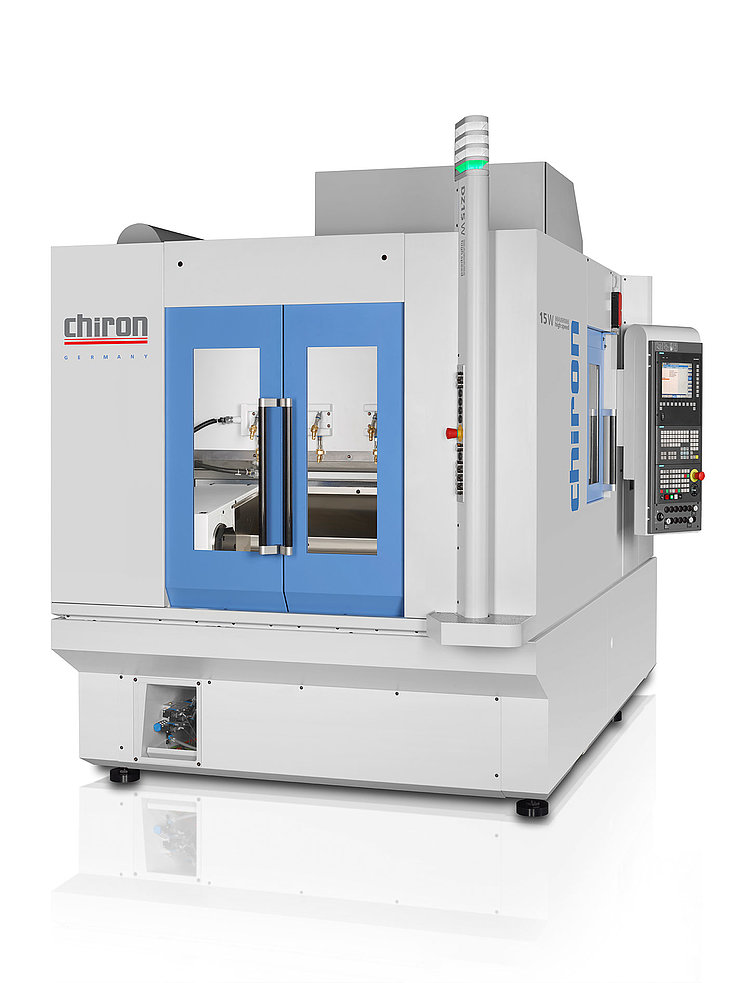 CHIRON Multi-axis chain
Installation of multi-axis drag chains in the assembly cycle
For Chiron-Werke GmbH & Co. KG we assemble and supply, among other things, complex, three-dimensional X/Y/Z Cable carrier system combinations. Our W-TEC power cables are the first choice for the assignment of drag chains, as they are available in high quality for a wide range of applications. The "marriage" of the control cabinet and installation technology takes place in advance at our factory. The project entry of all components is realized directly into the assembly cycle during ongoing series production.
INDEX TRAUB TNL32
Cable carrier systems according to parts list specifications
For Index Traub GmbH, we assemble Cable carrier systems according to the customer's exact parts list specifications and deliver them to the existing series in the shortest possible time - plug & play in less than an hour. Specially developed transport racks facilitate the handling of the bulky drag chains and protect them until installation.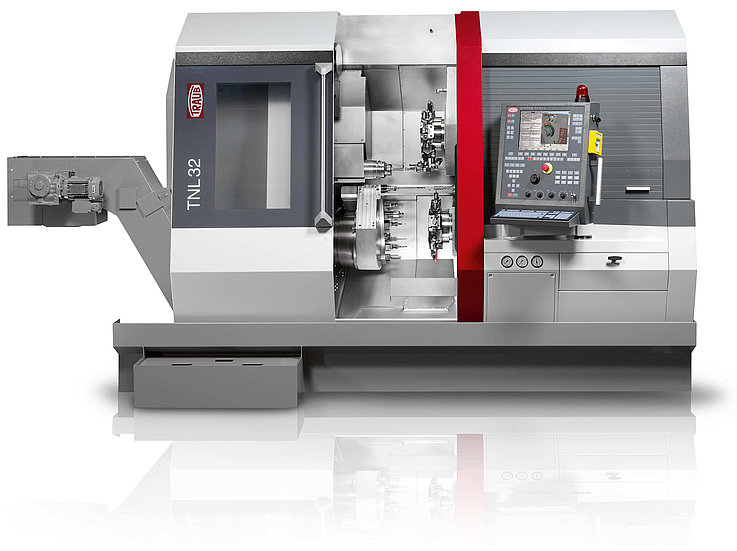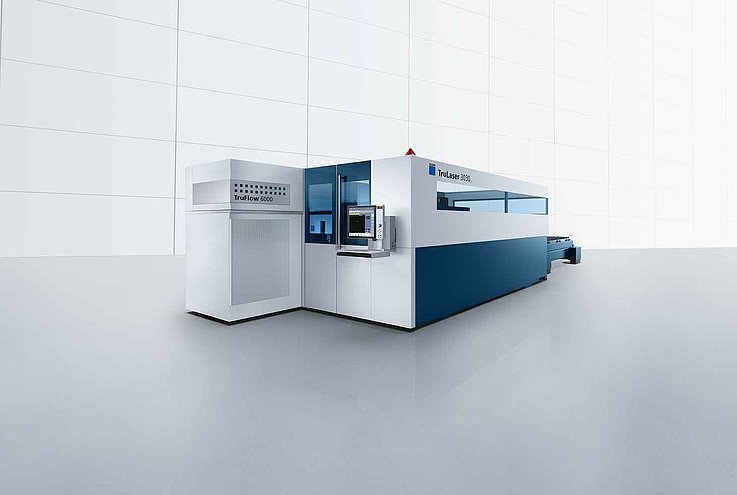 TRUMPF TruLaser 5030
Ready-to-install multi-axis chain combinations for machine tools
For machine tools of TRUMPF GmbH + Co. KG, we assemble complex three-axis combinations with Cable carrier systems that can be plugged in at both ends, according to the customer's exact parts list specifications. The mechatronic units are delivered to the customer ready for installation on special multi-way shuttle frames.